Arc Stud Welder - Single Arc-110 Model 375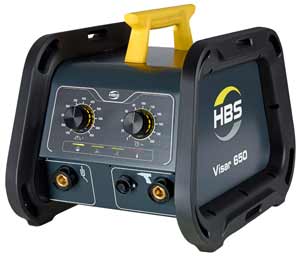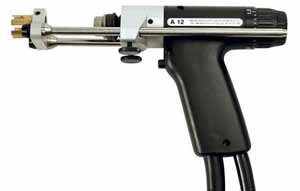 DESCRIPTION / FEATURES
The ARC-110 Model 375 is a compact single phase arc stud welding system which uses single phase 110V power (simply convertible to 240V)
Modern inverter technology ensures precise control and reproducibility of the welding process.
System is unaffected by power fluctuations.
Low power consumption.
* Welding current and time are continuously adjustable.
Temperature controlled by cooling fan.
Robust housing for use in harsh environments.
Dual grounding cables with vice grips for quick installation and removal. Dual ground helps eliminate possible "ARC Blow" during welding process.
SPECIFICATIONS
DIMENSIONS
19" x 13.50" x 14.00"
WEIGHT
40 Lbs.
WELDING CURRENT
*100-650 Amps
WELDING TIME
*5-200 milliseconds (Stepless)
STUD RANGE
12 Ga to 3/8" Pitch diameter
WELDING MATERIAL
Mild steel, Stainless steel
WELDING METHOD
Drawn arc (ceramic ferrule), Short Cycle
POWER SOURCE
110V to 240V (16 Amp slow) 50/60Hz Dual Transformer
PARTS LIST
DESCRIPTION
PART NUMBER
System Complete
EQ-SA-110-375
Ground Cable
93-40-020
Gun Only (A-12)
93-20-270