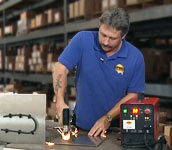 Sunbelt Stud Welding
Sunbelt Stud Welding manufactures and distributes a complete line of stud welding products.
Since 1980, we have been dedicated to providing quality products, on-time deliveries and service that is second to none.
Over night shipping is available from our several distribution warehouses.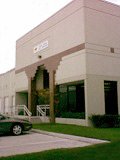 Our headquarters are based in Houston, Texas and we ship our products from facilities "coast-to-coast". Our customers are located across the United States and throughout the world.
Read more about why stud welded fasteners are better.
Whatever your needs may be, we are here here to assist you with any questions you may have. See what a difference our friendly, knowledgeable and professional customer service representatives and technicians can make.
For product descriptions and specifications browse our web site or download our product catalog in PDF format.
Sunbelt Stud Welding Supply Catalog - Download PDF
Request a quote any time by contacting us online and a Customer Service Representative will be in contact with you as soon as possible.
New technology in stud welding equipment and applications for weld studs.
Sunbelt Stud Welding accepts

---
The Stud Welding Process Overview
Stud Welding is a versatile, one-step metal fastening system. It is an instantaneous welding process in which a metal fastener is end-joined to a metal surface by creating a high quality fusion weld.
There are two types of stud welding processes; ARC and Capacitor Discharge (CD) Stud Welding.
Capacitor Discharge (CD) Stud Welding is used for small diameter fasteners welded to thin base metals.
Arc Stud Welding is used for large diameter fasteners welded to rougher and/or thicker base metals.
---
View the stud welding process in action, watch one minute videos on the CD and
Arc Stud Welding process and Stud Welding with an Automatic Stud Feeding System.